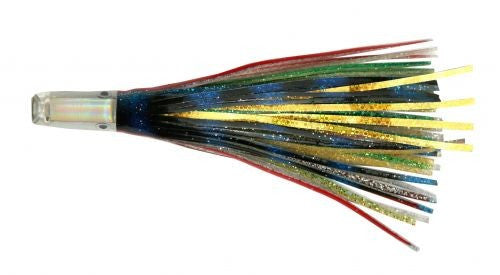 Mini Osy 6 inch Evil Flying Fish
Slightly high speed because of the longer head to target your inshore game fish species such as Dolphin Fish, Tuna, Mackerel, Kingfish etc. To be trolled closer to the boat in high action water.
It can be rigged with 230lb x 1.2mm 2metre mono on single 7/0 7691S sport style mustad hook.
Lure head size : 18mm dia x 17mm x 33mm
Total lure length : 180mm